Cerec
BRAND-NEW SMILE IN JUST ONE VISIT
If you want to bring back natural look of your teeth,without takeing classical impression,if you want long-lassting and fully biocompatible material and you want to finish you rastoration in just one wisti, CEREC is solution for You.
CEREC is computerised CAD/CAM sistem for production of whole caramic filings,crowns and bridges. Over 8 milion patients all over the World have CEREC restoratons. Long-term clinical studies demonstrate that in terms of durability CEREC restoration are laest equivalent to gold restorations.
What are Vinires
With minimal drilling the front surface of teeth Cerek (CAD CAM system) makes ceramic vinires (minced) 1 mm thick in the desired color and shape, attached on the same day and provides an ideal esthetic result.
Used with rotated teeth, Irregular teeth position and discoloured teeth. Where it is needed aesthetic improvements, vinirs are ideal.
Metal-free crowns and bridges
They do not contain a metal surface but from zirconium ceramic, which gives teeth natural look.
Inlay and onlay
Computer fillings made of all colors and shapes represent perfection in the restoration of all types of dental defects especially in changing the old dark amalgam or composite fillings.
Your old amalgam filings can be changed with ceramic CEREC inlej (so called ceramic filing).
And that is not all that CEREC can do. In only one wisti and without impression material You can get new smile.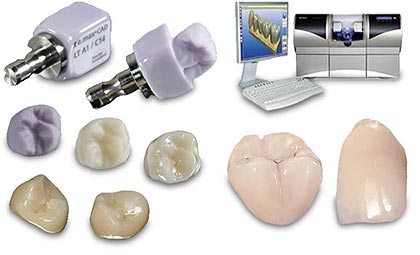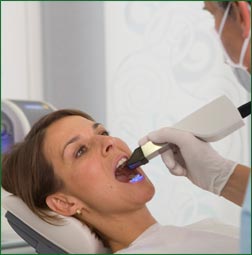 BEFORE

AFTER

BEFORE

AFTER